Brazosport College has been authorized to provide financial assistance to those students who have been negatively impacted by the COVID -19 pandemic. View Brazosport College's CARES Act COVID-19 Emergency Assistance website for more information on who is eligible and how to apply. If you are eligible to apply, log in with your Brazosport Username and password and click on  the COVID-19 Emergency Assistance course to complete the CARES Act application (view Login Guide).
Brazosport College ha sido autorizado para proporcionar asistencia financiera a aquellos estudiantes que han sido afectados negativamente por la pandemia COVID-19. Consulte el sitio web de Asistencia de Emergencia COVID 19 de la Ley CARES de Brazosport College para obtener más información sobre quién es elegible y cómo solicitarlo. Si es elegible para aplicar, inicie sesión con su nombre de usuario y contraseña de Brazosport y haga clic en el curso de Asistencia de Emergencia COVID-19 para completar la solicitud de la Ley CARES (ver la Guía de inicio de sesión).
If you are having technical issues, unable to log in or see your course: text chat with technical support, email helpdesk@brazosport.edu or call (979) 230-3266.
To login and access course(s): Enter your Brazosport Username and Password. If you forgot your password contact the helpdesk using the above contact information. If this is your first time here, view First Time Login Help.
It is highly suggested to view our Course Tools Tour video which shows how to use tools such as submitting a quiz, doing a discussion, turning in an assignment, and view grades. View video based on closed captioning preference: English Captioned Video / Spanish Captioned Video.
By logging into the Virtual Campus you agree to be bound by the terms of BC's Student Security Agreement. Furthermore, you agree to be bound by any subsequent revisions of this agreement.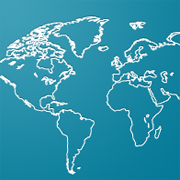 Unauthorized use is prohibited. Usage may be subject to security testing and monitoring. Misuse is subject to criminal prosecution. Users have no expectation of privacy except as otherwise provided by applicable privacy laws.